Foundations in Metal Trades
Designed for: students in Grades 10, 11 or 12
Delivery: On-campus weekdays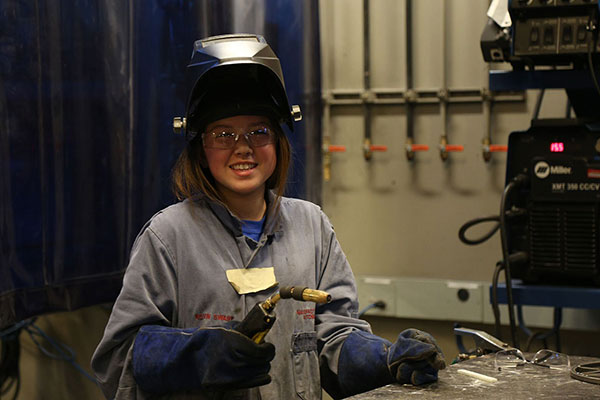 Overview
Learn foundational skills and knowledge in welding, ironworker and pipe trades in this multi-disciplinary, hands-on program.
Welders, ironworkers and pipe trades professionals all work with metal, whether as copper or iron pipe, pre-cut or pre-fabricated sheet metal, or structural steel. Individuals in these professions way work in residential, commercial and/or industrial contexts. Most professionals are involved in reading plans and specifications, selecting materials and methods of work, and measuring, cutting and joining materials.
Is this the right fit for me?
This program is for students in Grade 10, 11 or 12 who:
enjoy working with computers; and
are considering a career relating to construction, welding, plumbing, pipefitting and/or other metal or mechanical trades.
Program length
Foundations in Wood Trades is offered over one semester and requires a commitment of four afternoons on SAIT campus throughout the program.
How to apply
Students interested in youth foundations studies should contact their career practitioner, high school counselor or off-campus coordinator.
See details