#SAITGIVES raising funds for Saitsa's Emergency Food and Wellness Bank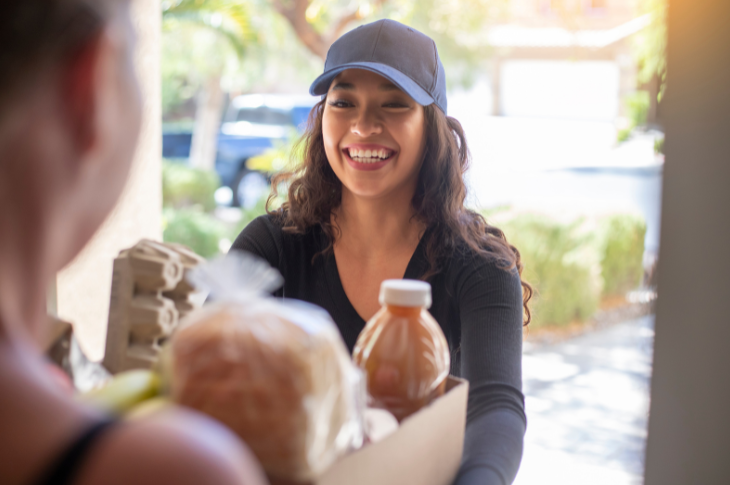 While considering the different areas to support students for the upcoming SAIT Giving Day, employee and long-time donor Donna Lambert learned that in just the first few weeks of classes, the number of orders for the Good Food Box through Saitsa's Emergency Food Fund had hit an all-time high. 
Learning this information caused Lambert to reflect on her own experiences and relive the times as a child and as an adult when she and her family dealt with food insecurity and financial hardships. She decided to make a gift that would immediately impact those in the greatest need — because no one should go hungry.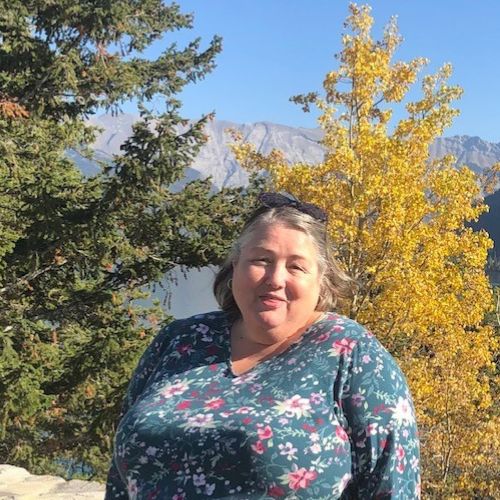 For approximately a year, Lambert was on the receiving end of an anonymous donor. She would receive funds equal to a week's worth of groceries each month.
"Having the ability to look back now on the situation I had been in and how someone had made the selfless decision to help me was confirmation that someone cared," shares Lambert. "Although the donor was anonymous, I knew it had to be someone close enough to me to be aware of my situation at that time in my life. With that in mind, it was also a source of personal accountability to make an effort to get back on my feet. Looking back, the impact was more than money. I want to give this gift knowing it will immediately benefit another."
Breaking down barriers
"There are many reasons preventing students from receiving the support they need — pride, culture, stigma, even asking can be a barrier," says Lambert.
Common myths about student food insecurity include tight budgets and not eating healthy, being a normal part of the student experience.
"The fact that there has been such an increase in requests to Saitsa's Emergency Food Fund and Wellness Bank is a clear indication there is a need for cost-saving measures, the desire for students to eat healthy and nutritious food, and for personal dignity," says Saitsa Director of Student Services, Rachel Paris.  "As inflation continues, we anticipate an increased need for emergency funding supports."
Help with the hashtag #SAITGIVES
Each time #SAITGIVES is posted on social media — Twitter, Facebook and Instagram — during the fundraising marathon, Lambert will donate $1 toward supporting Saitsa's Emergency Food Fund and Wellness Bank.
The community — students, alumni, donors, employees and community members — are invited to participate in the spirit of philanthropy by telling others about Giving Day using #SAITGIVES on Wednesday, October 19 and 20. You can also boost the message with the help of the social media toolkit or by sharing your own reason why giving is important to you.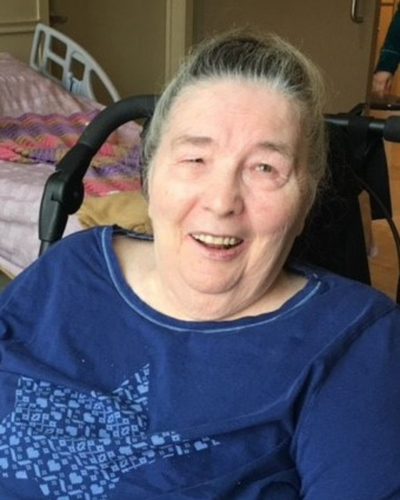 "This year's Giving Day is a little bit of an ode to my family, especially my mom, who recently passed away. She came from a rough life and marriage but managed to save some money over the last few years of her life," shares Lambert. "I couldn't have done this last year, and maybe not next year, but this year I am able to give back in this way, and it's a little bit of my mom helping students too."