SAIT welcomes youth from Ukraine and Afghanistan to summer camp
When asked what it means to be a camp leader for SAIT Explorers, a summer day camp for newcomers to Canada, Eliza-Beth Lysytsia puts it beautifully.
"I'm glad we get to give these kids a week of happiness."
SAIT Explorers — one of many SAIT Summer Camps offerings — was created in response to the influx of families in Canada seeking refuge from conflict abroad.
With the help of community organizations, SAIT was connected to families who recently arrived from Ukraine and Afghanistan. Eighty youth in grades one through 12 were enrolled over four weeks in July, with SAIT bursaries covering the cost of participating.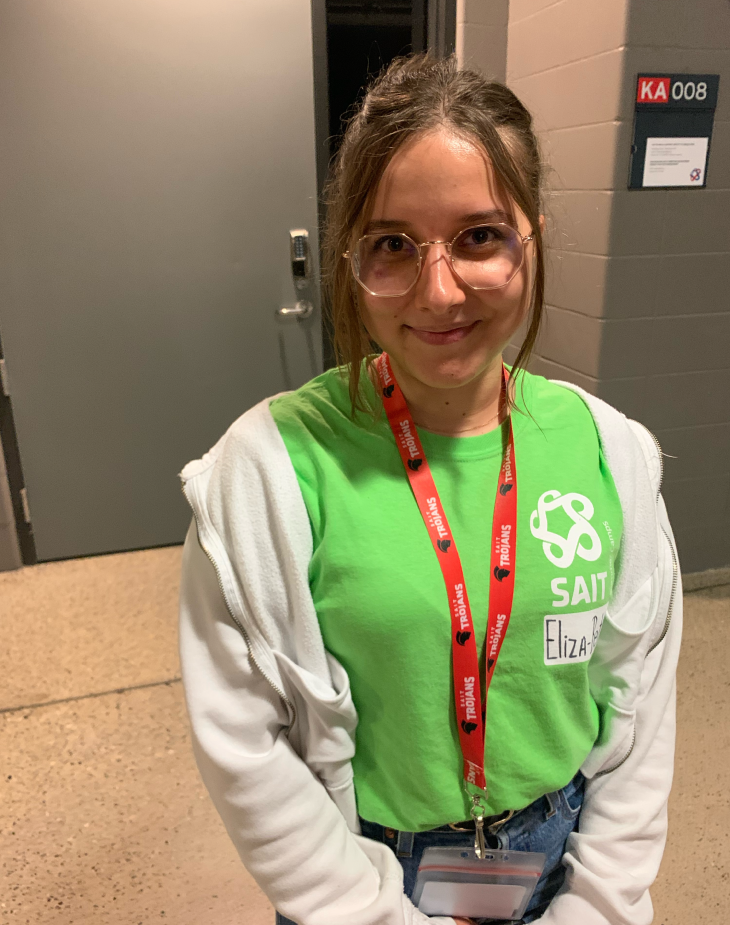 Providing a sense of normalcy in a time of change
SAIT Explorers has become a safe space for connection, learning and fun for youth transitioning to a new life in Canada. Mornings include activities you might typically expect — arts and crafts, science and tech activities, games and field trips. In the afternoon, campers participate in an English class facilitated by an instructor with SAIT's English Language Foundations program.
It's in this area Lysytsia, who also acts as a translator for Ukrainian students, notices a change in her campers throughout the week.
"They start to show confidence and put in more effort, asking myself and other camp leaders their questions in English," she says.
Community belonging is another benefit of the program, with new friendships between campers prompting families to swap contact information and stay connected well beyond the weeklong camp.
Lift up international students in crisis
Bursaries are what made the SAIT Explorers camp possible for 80 deserving youth. If you're looking for a way to support others coming to rebuild their life in Canada, consider making a donation to SAIT's International Student Support — Global Crisis Response fund.