Iman Bukhari | Top 40 Under 40
Photo courtesy of Avenue Magazine | Photographer Steve Collins
03 November 2022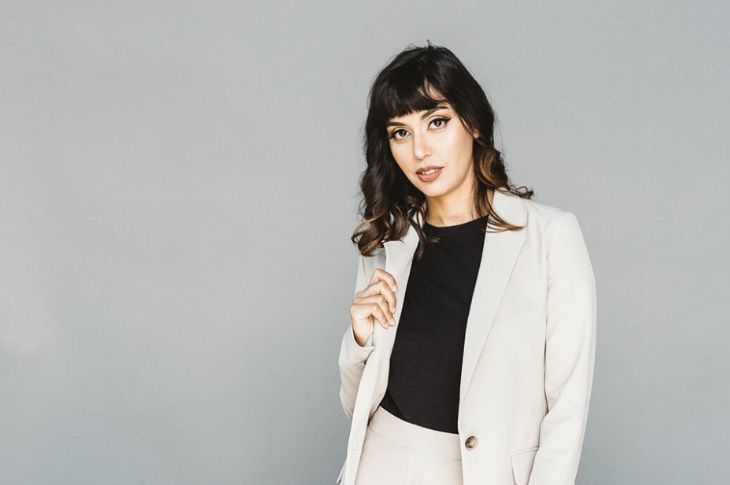 SAIT alumna Iman Bukhari shares her experience leading change in race relations and what it means to be recognized for her outstanding work toward creating an inclusive community.
Iman Bukhari (Journalism '10) has been a motivator of positive change in race relations in Calgary for nearly 15 years. Coming to Calgary from Pakistan in the post-9/11 era, Bukhari has witnessed her share of racism in the city. But through the work of individuals like herself, the race relations landscape has changed for the better. Because of her efforts through her volunteer-lead grassroots organization the Canadian Cultural Mosaic Foundation, Bukhari was awarded with Avenue Magazine's Top 40 Under 40 in 2022.
We caught up with Buhkari to find out how her experiences have shaped her journey and the changes she's witnessed in the city.
What does recognition like this mean to you professionally and personally?
Recognition for this prestigious award is not just a thank you for your service, but also the opportunity to be acknowledged and recognized and put on a pedestal for greater, bigger things. This is something not everyone has equitable access to, so I appreciate it a lot.
What does 'moving the city forward' mean to you personally and as the Founder and CEO of Canadian Cultural Mosaic Foundation?
The work of the Canadian Cultural Mosaic Foundation has always been about making Calgary a great place to live and allowing every person to live a life of dignity. I see real change here. When we started in 2009, this city was very different, and now I see a lot more diversity and people of diverse backgrounds getting the opportunities they deserve. The work is still ongoing, but we see a shift!
What is one thing individuals could start doing today to help disrupt systemic racism and instead promote anti-racism, equity and inclusivity?
Recognize where they stand in terms of privilege — any type of privilege — and change their daily life, even just a little bit, to help make others' life easier. We can all take little steps, it doesn't matter how old or young you are, or what you do, we can all make a difference by understanding our privilege and using it to help others. I for example, am blessed enough to have a supporting father who always pushed me to higher education and giving back. I used my education, skills and experience to make our city a better place for people here and future newcomers.
How do you see yourself as a positive sign of what Calgary and Alberta can become?
As an immigrant, Muslim woman with a Master's degree who runs a non-profit, among many other things, I've already overcome so many barriers. I now want to contribute even more in greater ways to make our city a great place for all.
---
Roll call!
View the list of SAIT graduates recognized in the Class of 2022 Top 40 Under 40.