Amber Craig | Top 40 Under 40 2022
Photo courtesy of Avenue Magazine, photographer by Jared Sych
03 November 2022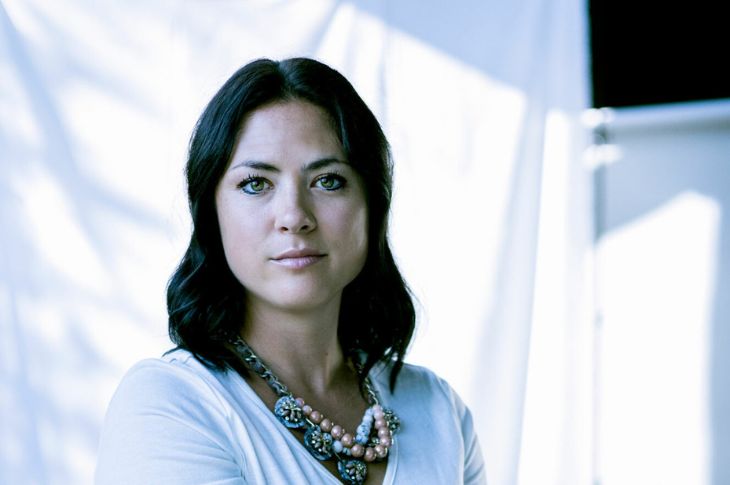 SAIT graduate Amber Craig (Journalism '06) has been integral to the movement towards responsible, socially-acceptable cannabis use and was recognized for her efforts in Avenue Magazine's Top 40 Under 40.
Amber Craig has long dreamed of being on the Top 40 Under 40 list, and in 2022 that dream came to fruition. Craig has pioneered legal cannabis in Alberta for many years through her work at FOUR20, a company that strives to be responsible stewards and ambassadors of cannabis. She expresses amazement and excitement when she reflects on her journey and the process of socially-acceptable cannabis use.
Craig spoke with SAIT about her journey and her role as a steward of cannabis.
What does this recognition mean to you, both personally and professionally?
Since I can remember, I've had a goal of being on the Top 40 list. I've always had immense respect for the people on the list every year, knowing that they represent innovation and leadership in this city, and I am really proud to be joining this list. 
What excites you about this forward movement that you are championing?
Calgary has a lot of fantastic talent and businesses that should be highlighted on a broader scale. This city is full of change-makers, and to be any small part of a movement that focuses more on that, is humbling, and I feel honoured. 
As you assess the current environment in Calgary and Alberta, can you comment on how the city and province have evolved?
Calgary has always been seen as an energy hub, and it still is, but it's nice to see so many other industries being born and flourishing here. Technology, non-profits and, of course, cannabis — we have created many jobs and contributed to this province's economic growth. We made history when cannabis was legalized in 2018. Alberta is the only province in Canada set up for 100 per cent private cannabis retail, which means there is a lot of opportunity and entrepreneurial spirit in this city for that sector that continues to grow.
As a young leader in the city and industry, what message would you like to share with others who are committed to making a difference in the industry?
Because this industry is in its infancy still, everything we do as cannabis companies and employees is helping shape the industry and its future. This is a time to be genuinely creative and innovative and rethink the way we do business. The ideas we have today could inspire not only future cannabis businesses but other industries as well.
How do you see yourself as a positive sign of what Calgary and Alberta can become?
We are still in a brand new industry, and I've experienced so much growth individually and with our company already that there's no telling how far this industry and FOUR20 will go in five or ten years from now.
---
Roll call!
View the list of SAIT graduates recognized in the Class of 2022 Top 40 Under 40.