5 ways to get involved as a SAIT graduate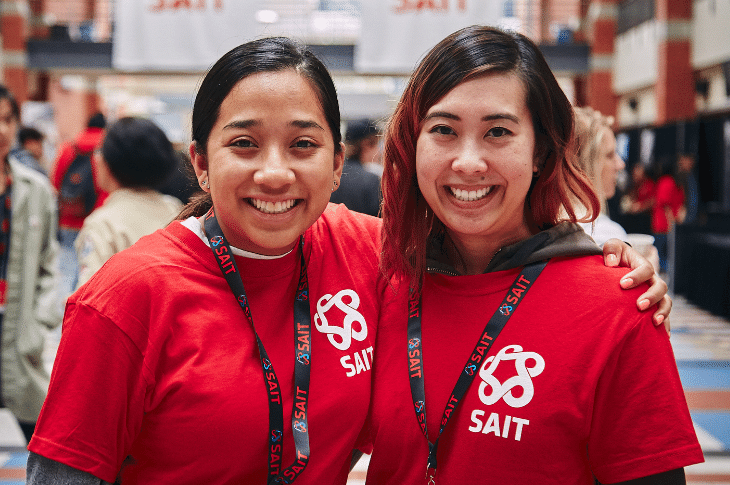 Your journey with SAIT isn't over when you graduate — here are five ways to stay in touch with your alma mater. 
1. Volunteer with us
Be part of the energy and excitement that is the SAIT community when you volunteer!  
Become a mentor
Get paired up with a SAIT student to help them advance their interpersonal skills, grow their network, enhance their understanding of the workplace and explore potential career paths. The Industry Mentorship Program runs every fall and winter semester. The suggested time commitment is around one hour per week, including training, meetings with your mentee, and feedback surveys.
Contact student.employment@sait.ca if you're interested in learning more.
Help SAIT students practice their English.
Take part in a memorable cross-cultural experience, while helping a SAIT student practice their English language skills! You must be a fluent English speaker, ready to share your Canadian cultural experiences and interested in learning about other cultures. 
Contact student.engagement@sait.ca to register for the next intake.
Share your industry expertise with students and fellow alumni
Host a virtual or in-person industry mentorship circle by leading an open discussion about career preparation with SAIT students and alumni. Topics may include innovative networking strategies, tips for navigating the workplace, career search techniques and more. As the mentor, you get to decide on the subject, however, we're always happy to offer suggestions!
Contact student.employment@sait.ca to get hosting.
More opportunities
Other opportunities include volunteering at Open House, New Student Orientation and Convocation. We couldn't pull off these experiences for our students and graduates without the help of volunteers.
Get in touch with alumni@sait.ca to learn more or fill out the Volunteer Intake Form, and we will reach out to you as opportunities arise. 
2. Join a growing network of SAIT alumni
Register your business in the Alumni Business Directory
Browse through and support the over 70 alumni-owned businesses listed in the directory or register your business to be part of this entrepreneurial network of alumni business owners. 
Become a member of the SAIT Alumni LinkedIn group
With over 3,000 members and counting, connect with some of your classmates and stay up-to-date on events and opportunities available exclusively for SAIT alumni.
3. Put your career in motion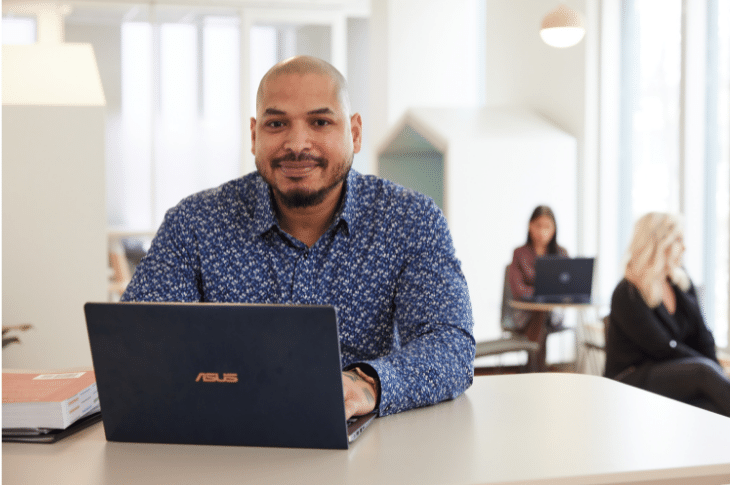 Tune in to What Works 
Created with SAIT alumni in mind, the What Works Career Speaker Series aims to support you through your career journey and development. Start with episode 1: School's Out! Now What? and binge the 2023 season where ever you listen to podcasts (Spotify, Apple Podcasts or Amazon Music) or watch, listen and learn from past episodes on YouTube.
Check-in with Career Advancement Services
Whether you're a recent grad or an experienced professional, SAIT can help with your career needs at any stage through Career Advancement Services. View job postings, register for workshops and more!
Grow your career with an alumni-exclusive award
The Level Up Alumni Awards are a perk created just for you — a valued member of the SAIT Alumni Family. Whether you're interested in completely reinventing your career or simply adding new skills to your resume, SAIT has a solution for you. And because SAIT wants to partner with you on this journey, we have created two student awards offered exclusively to SAIT alumni. 
Speak up
The SAIT Sayers Toastmasters Club is a safe and friendly space to practice public speaking, presentation and impromptu speaking skills. Members will also be able to expand their network, feel part of a team with fellow Toastmasters members and guests, and have the opportunity to try different leadership roles within the club.
To learn more visit saitsayers.toastmastersclubs.org or contact Kristopher.
4. 

Get your perk on
From preferred rates on travel, home, car, and health insurance to contests and discounts, your alumni status gives you first-class access to SAIT alumni perks. 
Start exploring and taking advantage of the alumni perks available to you and check back soon for some new ones this fall. 
5. Don't forget to write

Share your story, inspire others
Help prospective students better understand the industries they are interested in and what they can expect from their SAIT experience by sharing the story of your career journey. 
Update your contact info
Keep in touch and tell us how you want to hear from us!
Submit a Class Note
When you share a Class Note, you are taking the opportunity to reconnect with classmates and tell them what you've been up to since graduation. Share your news and updates for a chance to be shared on social media or in the print version of LINK magazine.