Behind the making of "If These Halls Could Talk"
Eric Rosenbaum
16 March 2022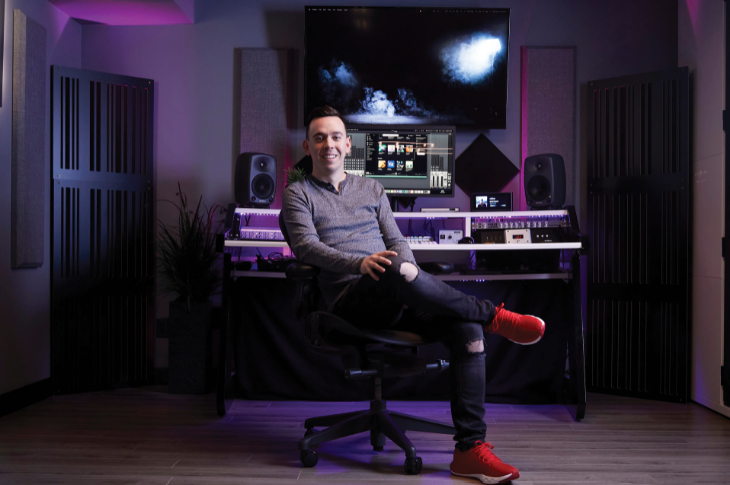 When you stroll through SAIT's iconic Heritage Hall, the phrase "if these walls could talk" springs immediately to mind. If you listen carefully, 100 years of education echo through those hallowed halls — a century's worth of stories that need to be chronicled for the 2020s. It's a monumental task, and SAIT alumnus Ron Tarrant is the perfect person to take it on.
An award-winning sound designer, renowned broadcaster and musician, Tarrant graduated from the RTBN program in 2008 and was named a SAIT Outstanding Young Alumnus in 2016. In honour of Heritage Hall's centennial, he has produced an eight-part audio series called If These Halls Could Talk, featuring the stories behind our historic educational landmark.
We sat down with Tarrant for a behind-the-scenes look at the creation of this series.
What prompted you to produce an audio series about Heritage Hall?
SAIT's Alumni and Development team approached me and asked for some of my ideas on the possibility of a podcast. I was happy to help and gave them my thoughts. I thought that would be the end of it, but they came back and asked if I'd produce the series myself. This was a one-of-a-kind project — a real challenge and very different from the radio and TV branding I usually create. I couldn't wait to get started.
To be honest, when I was a student, I didn't pay much attention to Heritage Hall. It was just a nice old building I passed through on the way to class. It wasn't until I returned as an alumnus that I grasped its significance. It is an important piece of SAIT and of Calgary's history — an architectural jewel filled with stories. I am so excited and honoured to bring them to life.
Your task was to take a visual, physical subject — a building — and bring it to life using only sound. What was your approach?
It started with talking to a select group of individuals and capturing their stories.  We arranged for the subjects who had personal experiences with Heritage Hall and who knew about its history to visit my studio. I collected more than 30 hours of interviews and then edited them to about 60 minutes spread over eight parts.
After capturing their memories came the task of crafting additional sound material, like music and sound effects — there are many layers of sound in each episode.
We also wrote scripts to add framework and tapped a few other voices to enhance the stories. I'm proud that my own grandfather is one of those voices. You can hear him narrating the episode about Heritage Hall during the Second World War, when it was a training centre for wireless radio operators.
My grandfather — also named Ron Tarrant — lived through the war in England before moving to Calgary. He provided context for why SAIT played such a pivotal role in the war effort, and the sound of his voice is so evocative of the time.
What were the biggest challenges?
When you see Heritage Hall and walk through it, it leaves a big impression on you. My task was to make that same impression through sound. The challenge was to combine sounds with words to set the right tone — to enhance the humour or drama of the stories, or whatever was appropriate for each one.  
Describe some of the sound effects and your other audio tricks. 
I have a studio with the best new digital technology at my disposal, however high tech isn't always the way to go. I created custom sound effects for the series. In the movie industry it's called foley. It's where they design sound effects in a studio and mix them into the production.
I used that approach in certain parts of this series. For example, I created some of the construction sounds in the first episode by knocking on household objects like cardboard boxes and wrenches. Pretty low-tech. On the other hand, when you hear sirens in the episode about Calgary burning to the ground, those are real Calgary emergency vehicles.
You're a musician and a composer. What direction did you take with the music?
I curated all the music to add emotion. You'll notice that, in some places, there is no music at all. Only voices. In others, there are maybe 20 or 30 tracks including drum samples, guitars, and other instruments. I created all the original music in my studio.
Calgary's first commercial radio station (CFAC) went on the air in 1922 — the same year Heritage Hall opened. In some ways your audio series can be compared to old-fashioned radio.
Funny you should bring that up. My first job in radio was at CFAC. I read sports updates on the air when I was 17 years old.
Back in the 1920s, radio was new and exciting. In the 2020s, podcasts are generating the same kind of excitement. It's great that people anywhere in the world will be able to listen to this series online and learn about Heritage Hall and SAIT.
What do you want people to take away from listening to your Heritage Hall series?
Whether you're a student, or alumni, or someone who randomly drives by that beautiful brick building — even if you've never seen it in person — chances are you don't know its wonderful history. I hope people absorb some of the fascinating content included in this one-of-a-kind series. It celebrates one of Calgary's most iconic structures, and one that has had an impact on so many lives.
Behind the camera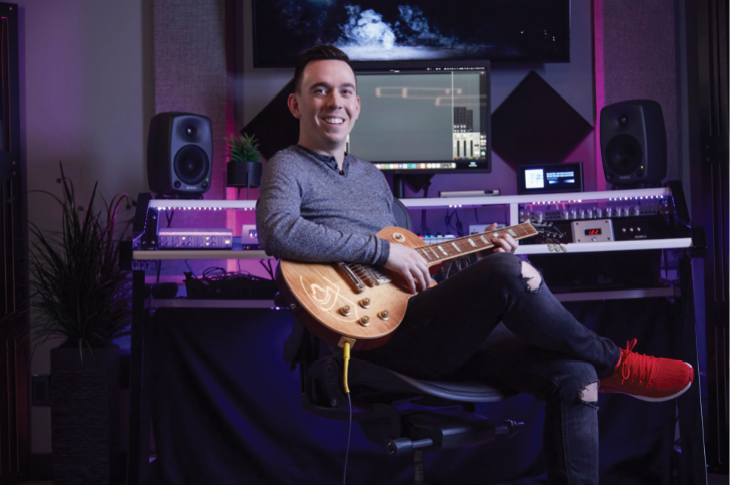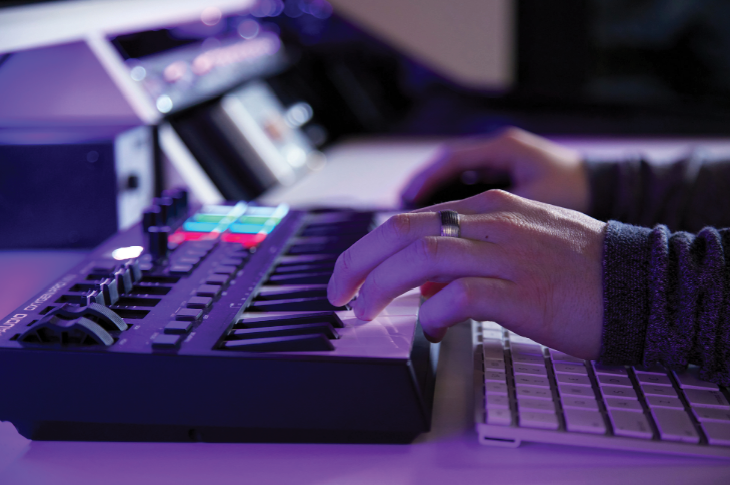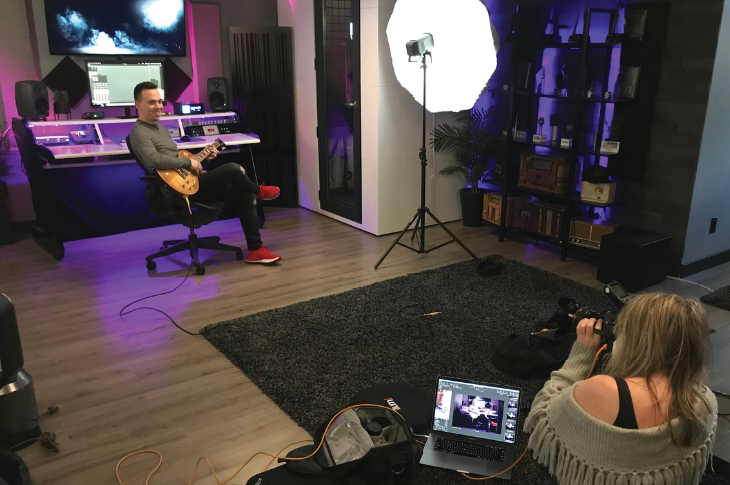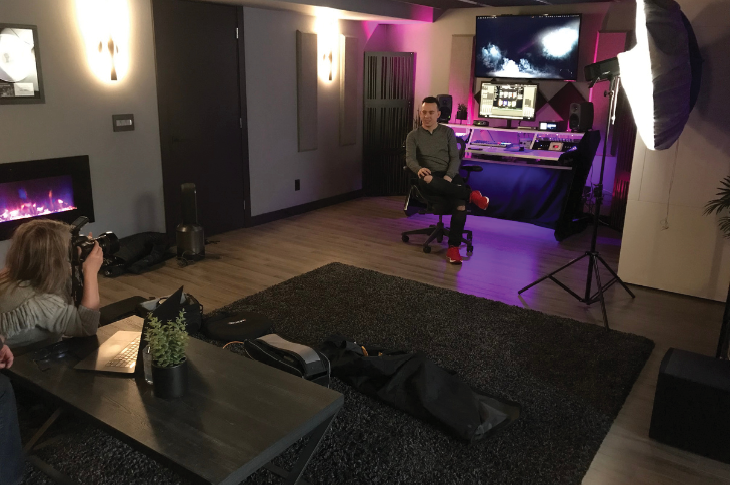 ---
Be a part of the celebrations!
Begin binge listening to the audio series, follow SAIT Alumni on social media and learn more about the 100-year history of Heritage Hall from fellow SAIT graduates, partners and friends at sait.ca/HH100.