Prioritizing urban water conservation strategies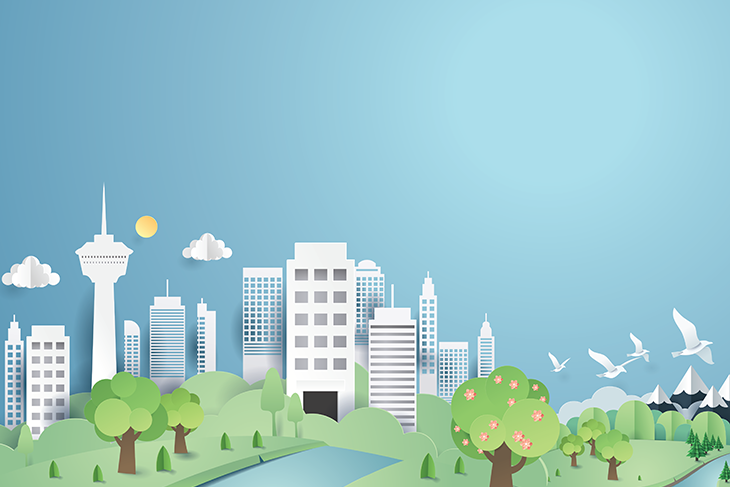 Research at SAIT's MacPhail School of Energy is helping the City of Calgary find new ways for homes and businesses to reduce water use and strengthen water conservation.
---
Calgary's bond with the Bow and Elbow rivers runs deep. 
We depend on these precious ribbons of life flowing down from the mountains to provide water for drinking and everyday use, not just in our homes but also in industrial, commercial and institutional settings.
Supporting a growing urban population coping with climate change — it's a big task for two small rivers drawing on limited water basins.
And it's a task that has only been getting bigger. At the turn of the century, The City of Calgary identified how, between 1993 and 2003, "the amount of water we used per person has remained higher than many other North American and European cities."
That realization precipitated The City's 2005 Water Efficiency Plan: 30-in-30 by 2033, which charts a course for reducing water consumption by 30% over 30 years.
Today, says Kyle White, Watershed Public Program Coordinator with Calgary's Water Resource Business Unit, The City is well on track to reaching its goal of 350 litres per person per day, a figure on average comparable with other municipalities. But he also says more needs to be done to meet the needs of a population expected to reach 1.5 million in 2030.
"Our challenge is the nexus of increasing demand for water with finite water supply," White says, explaining that Calgary's population is growing while the Bow Glacier and the Rae Glacier (source of the Elbow River) are shrinking and will, in coming years, have less water to provide in late summer when it is needed most.
A SAIT-made solution
To help address that challenge, in 2020 The City asked SAIT's MacPhail School of Energy to conduct a study identifying more cost-effective ways for using less water, and to develop short-, medium- and long-term water efficiency programs that also support efforts to make Calgary more resilient to anticipated climate changes in coming decades.
"Our landscape depends on spring snow melt to recharge its reservoirs, but our seasons are changing," says Pablo Pina Poujol, Academic Chair of Sustainability with the School of Energy. "With shorter springs to fill those reservoirs and longer summers using more and more water, conservation is critical, not only in terms of demographics but also industrial development."
Pina has brought together a team of four SAIT colleagues with the Sustainability Group, the School of Energy's newest research team. The group was asked to focus on two main target areas: indoor water use by industrial, commercial and institutional (ICI) customers, and outdoor water use by single-family, multi-family and ICI customers.
Water-wise gardens
During a two-phase process, the Sustainability Group first identified and evaluated water efficiency programs, measures and incentives used in other urban centres, and then suggested a range of ideas The City could consider.
"A big piece of the programs we are recommending is how we can facilitate a change in public perspective," Pina says. "One example is landscaping — encouraging people to incorporate native turfgrass or other water-efficient vegetation types that will survive in the Calgary climate and use less water than other grasses."
In researching how other cities are dealing with similar issues, Pina's team found an interesting idea for waterwise garden kits geared to a climate similar to Calgary's own.
"Denver's Garden in a Box program provides a garden design with low water-usage plants suitable to the Colorado climate," Pina explains. "These boxes use up to 60% less water than conventional residential gardens, saving an estimated 727 million litres over the lifetime of the program, which began in 2003.
CONSERVATION
FOR CONSIDERATION
One idea identified by the Sustainability Group is for the City of Calgary to consider selling garden kits to help people replace lawns with resilient landscaping.
Reap the benefits
Easy — green thumbs not required:

 

Would include everything from soil to compost to plants, planting maps with step-by-step instructions and watering tips.
Save water:

 

SAIT's research suggests a garden kit could yield an average annual water saving of 0.92 cubic meters per participant. One cubic metre equals 1,000 litres of water or 28 showers.
Attract the locals:

 

Would include native plants to attract local butterflies and bees
Pro design without the cost:

 

Garden kits would be developed working with local horticulturalists
The Sustainability Group also analyzed measures to accelerate water savings among businesses.
"Some of the largest users of water are industries such as distilleries, cement plants, hospitals, campuses, recreation centres and The City itself," says Pina. And White points to a 2016 update to The City's water efficiency plan that says, "residential customers make up the vast majority of water users and account for 58 per cent of water demand. Businesses, while only making up about 5 per cent of the total water customers in the city, use 32 per cent of the water."
One area identified by the Sustainability Group for reducing water usage by ICI customers is cooling towers.
"You can see conspicuous cooling towers in landmarks such as the Foothills Medical Centre, at the University of Calgary and SAIT's own power plant," Pina says. "There are steam processes and existing technologies available to help cooling towers use reclaimed wastewater or use water more efficiently, but they are being overlooked and poorly quantified, no matter the size of the power plant."
Pina says cooling tower programs in the United States are providing incentives for water efficiencies but, he adds, more data is needed before moving in this direction.
More immediate payoffs could be realized by better managing stormwater runoff for both ICI and residential customers. Improved irrigation and landscaping can direct and retain water, reducing damage to surrounding ecosystems and preserving water quality by preventing rain from flushing nutrients into sewage systems and groundwater.
In newer Calgary communities, built-in stormwater retention facilities such as ponds and wetlands are starting to address this but in older communities, less available land and construction costs are challenges.
Because money — like water — is finite, the Sustainability Group prioritized water conservation strategies that are cost-effective and comprehensive.
An exciting collaboration
As this story was being written in March 2021, the group's study was in its final stages. When it is presented to The City, the study will provide a package of integrated water management programs with a cost-benefit analysis for consideration.
"It's our job to look at the recommendations, see what will work in the Calgary context, and try to figure out what is most practical in the short-, medium- and long-term," White says. "The City is not just looking at water conservation as a stand-alone file — we are looking at it as a complementary file to our resiliency planning for drought scenarios, climate change and stormwater runoff."
White calls the relationship with the MacPhail School of Energy an exciting collaboration that is building community capacity, and Pina says the project is an important opportunity for developing both water and sustainability research at SAIT.
Clearly, Calgary's urban growth and economic development are tightly linked to water use and conservation. And while water itself may be limited, this research project shows innovative ideas, strategies and technologies certainly are not.
---
This story was originally written for the print version of the Spring 2021 issue of LINK — Raw, risky and full of joy.